Save $50 On Pest Control In Westminster Today!
What kind of problem are you having? Select all that apply.
Pest Control in Westminster
You might love living here in California—but unfortunately, pests feel the same way! Our climate can host a variety of pests, meaning that before you know it, you can end up with spiders in your basement, ticks in your yard, and bugs in your bed! That's where the bugman comes in. For 65 years, we have been protecting people like you by providing pest control in Westminster. We can treat for a number of local pests:
Ants
Spiders
Bees
Bed bugs
Carpet beetles
Ticks
Wasps
Rats
Termites
And much more!
Get Fast Relief with Our Same-Day Service!
Pests don't care about 9-5 schedules—so neither do we! When you work with the bugman, you'll have the satisfaction of our same-day service and flexible scheduling, meaning that you won't have to wait around for our Anaheim exterminators. Are you ready to take back your home from pests? We'll, we're ready to help. 
Image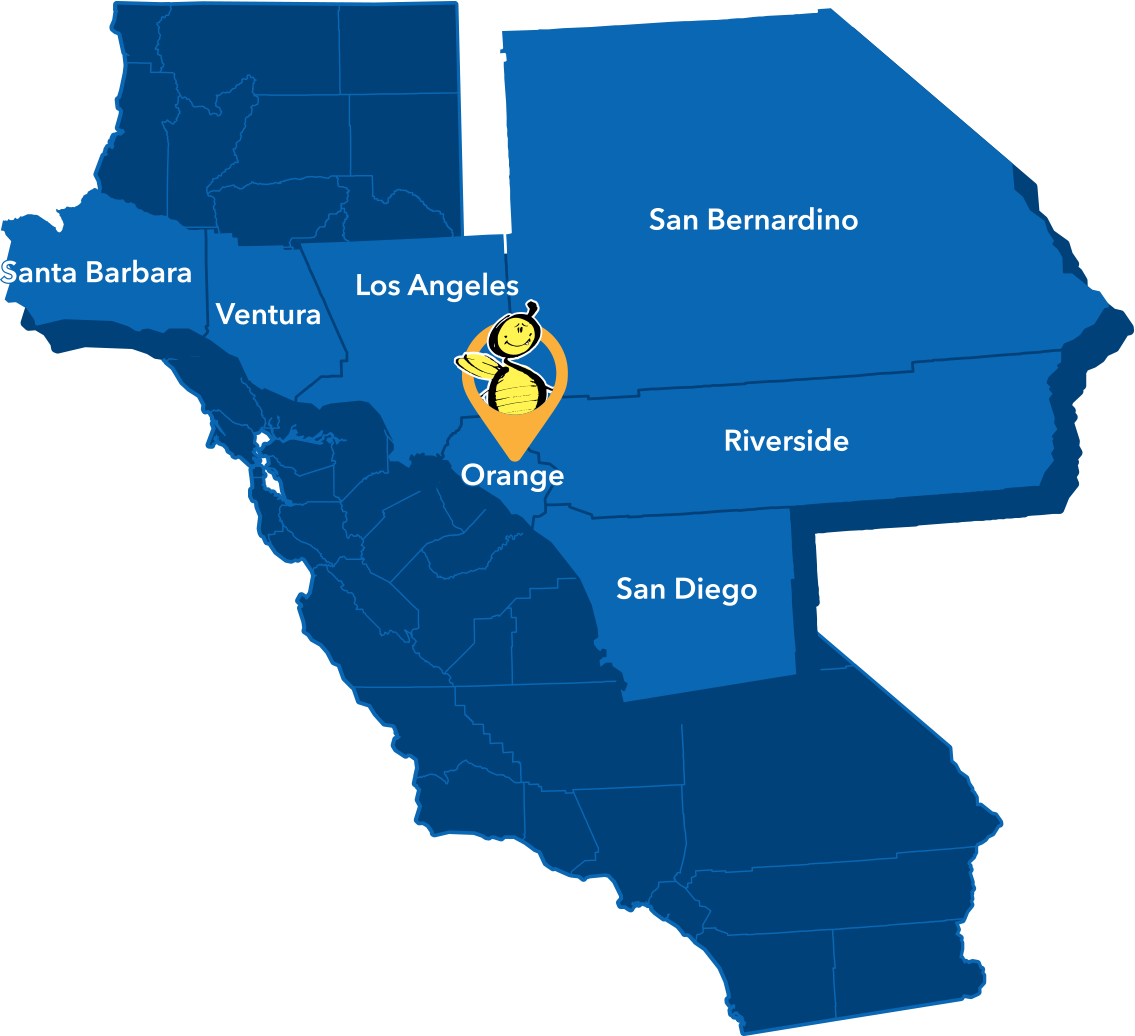 Comprehensive Pest Treatments for Your Peace of Mind
Pest removal in Westminster can seem overwhelming. If you've tried DIY treatments that didn't get the job done and wasted your money on ineffective store-bought treatments, the bugman is here to make your life easier. Our Westminster pest control is designed to get the job done right, so all you have to do is look forward to having a pest-free home. When you partner with us for pest control in Westminster, you can expect the following:
A FREE inspection to identify what sort of pest you're dealing with and the extent of the infestation
Recurring treatments from our state-licensed Westminster pest exterminators
Top-of-the-line equipment and techniques to get rid of pests fast
Our 100% satisfaction guarantee—if pests come back, so do we!
Local California Exterminators Since 1958
Our team has been servicing SoCal for 65 years, so we've seen it all when it comes to pest control in Westminster. Whether you're dealing with a termite infestation, rodents in the attic, or just looking for a way to keep ants out of your kitchen, you can trust the bugman to help. Our team treats your home as if it were our own, providing you with expert care that prioritizes your needs. Say goodbye to bugs and rodents for good and sign up for our services today!