Highly-Rated Pest Control In Temecula
What kind of problem are you having? Select all that apply.
Pest Control In Temecula
Pests can be overwhelming, especially when DIY treatments don't even make a dent in your infestation. Luckily, we've been in the pest control business for 65 years, so we can tackle your pest problem no matter its size. Our Temecula exterminators are dedicated to giving you the highest caliber of service, while using advanced products and methods to give you fast relief. Our pest control in Temecula will protect you from:
Ants
Bed bugs
Cockroaches
Spiders
Wasps
Ticks
Rats & mice
Termites
And much more!
Image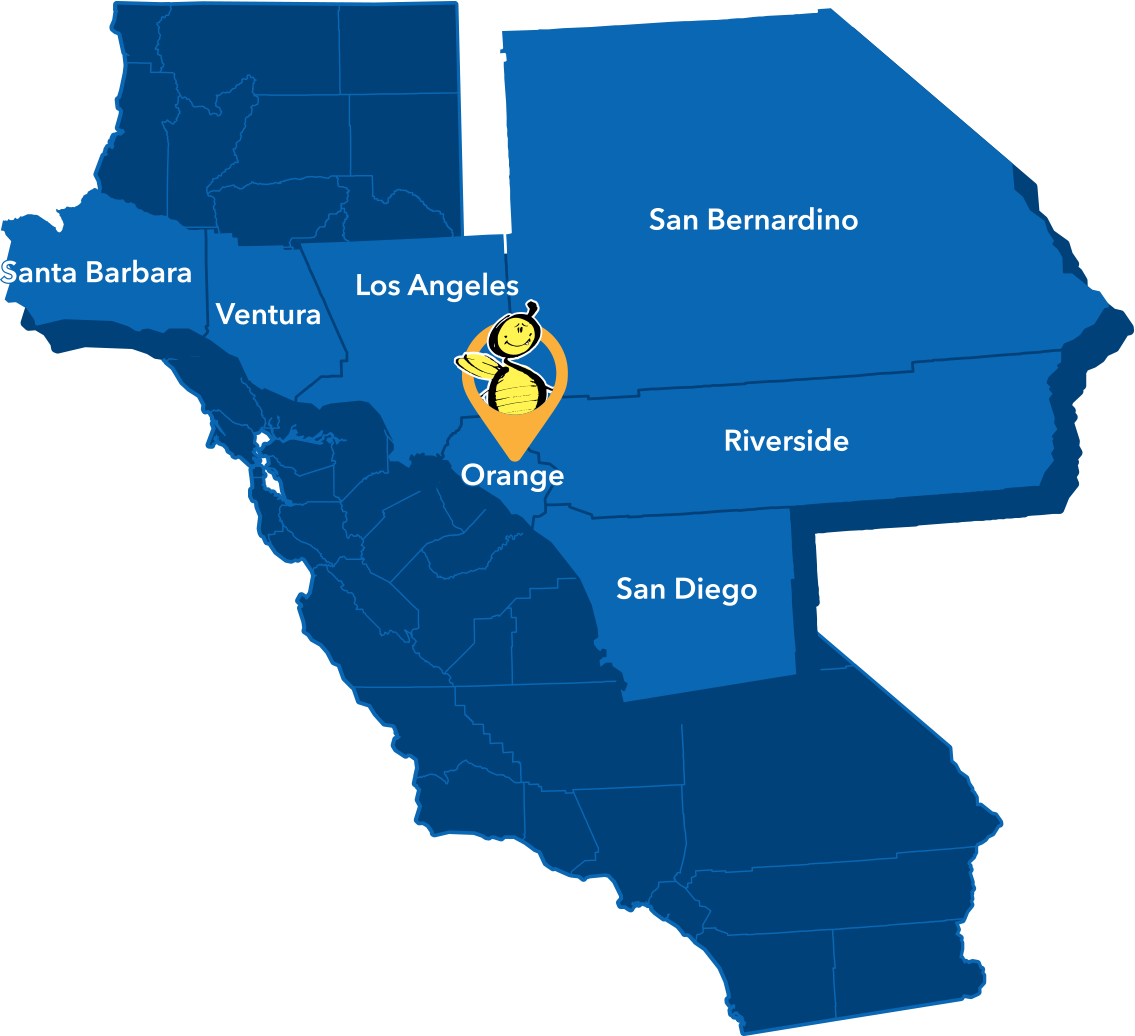 Proven Process to Eliminate Pests
We've been perfecting our Temecula pest control process for 65 years, so you can rest assured you will receive the best care in the industry. With our professionals, you won't have to worry about ants in the kitchen or spiders in the bathroom. No matter what pests you're up against, our top-notch services have you covered. When you trust us for your pest control in Temecula, you can expect:
A free comprehensive inspection: One of our certified inspectors will scour your home to diagnose your pest problem.
Eco-friendly treatments: While pests don't stand a chance, our treatments are safe for both the environment and your family.
Recurring treatments: Monthly, bi-monthly, or quarterly treatments are essential for long-lasting protection from pests.
Our 100% satisfaction guarantee: If you aren't happy after our treatments, we'll gladly return to make it right.
Professional Care From Industry Experts
Our mission is to provide exceptional pest control in Temecula, keeping our customers pest-free through eco-friendly means. To accomplish this, we only hire exterminators who are the best of the best. They're all state licensed and certified, and go through annual training to keep their skills sharp. You can feel confident that you will receive extraordinary Temecula pest control services from professionals that will have your home pest-free—that's our guarantee!
Rodent Control In Temecula
A rodent infestation in your home is serious business, and to handle any issues that come up, you'll need a team of exterminators that will treat it as such. At the bugman, our rodent control in Temecula is exactly what you need to keep your home and family safe. When you notice rodents scurrying around your home, don't wait for the problem to get worse. Give us a call and your home will be rodent-free quickly and with your satisfaction in mind. 
Our rodent control in Temecula includes:
FREE home inspections from rodent control professionals.
Flexible scheduling for your convenience.
Eco-friendly rodent control products and techniques.
Rodent exclusion methods that prevent them from coming back.
Tips and education on how to keep your home rodent-free.
A 100% satisfaction guarantee!
START WITH A FREE QUOTE TODAY!
Keeping Families Safe for 60+ Years
Mice, rats, and other rodents can carry a wide variety of diseases into your home. Rodent control in Temecula is essential to protecting your family from illnesses like Plage, Typhus, and Hantavirus. At the bugman, we've kept California's homes and families safe from rodent-borne illness for more than 60 years and our local exterminators are ready to do the same for you today. Don't settle for anything but the best when it comes to keeping your loved ones safe and healthy. 
Termite Treatment In Temecula
Termites may be small, but a single colony can contain hundreds of thousands of workers. Their large numbers enable them to cause serious damage to your home by eating through the structural supports. Rather than spending large amounts of money on repairs, trust our termite treatment in Temecula. We'll protect your home and wallet from a costly termite infestation, giving you long-term relief.
When you choose our termite control in Temecula, we will:
Carefully inspect your property for evidence of termites and to determine the severity of the infestation.
Create a custom treatment plan based on our findings, ensuring we eliminate termites quickly and effectively.
Keep you informed throughout the entire process, answering any questions and concerns along the way.
Give you our satisfaction guarantee: If they come back between annual inspections, we'll re-treat for free!
Ant Control In Temecula
It doesn't take much to attract ants—forgotten crumbs, a leaky faucet, and even houseplants can invite them inside your home. Unfortunately, once they make their way inside, it can be very difficult to eliminate them. Rather than waste time and money with ineffective DIY solutions, trust our professional ant control in Temecula. 
When you partner with us for ant control in Temecula, you'll receive:
A free inspection, performed by one of our certified ant exterminators who will search your home to identify where ants are hiding.
Personalized treatment based on our inspection findings and your home's unique needs.
Complete eradication of the ant infestation using family-friendly products.
Recurring visits to ensure your home stays ant-free.
At the bugman, we target ants at their source to give you guaranteed results.