Save $50 On Pest Control In Stanton
What kind of problem are you having? Select all that apply.
Pest Control In Stanton
Pest control in Stanton requires hard work, experience, and the best technology. When you work with the bugman, you get all that—and more! For 65 years, we've been protecting communities in SoCal from spiders, rodents, ants, and other creepy crawlies. Our pest control in Stanton is designed to be fast and effective, so all you'll have to do is kick back and relax in your pest-free home. 
Our pest control in Stanton includes protection from:
Ants
Spiders
Bees
Bed bugs
Carpet beetles
Ticks
Wasps
Rats
And much more!
Image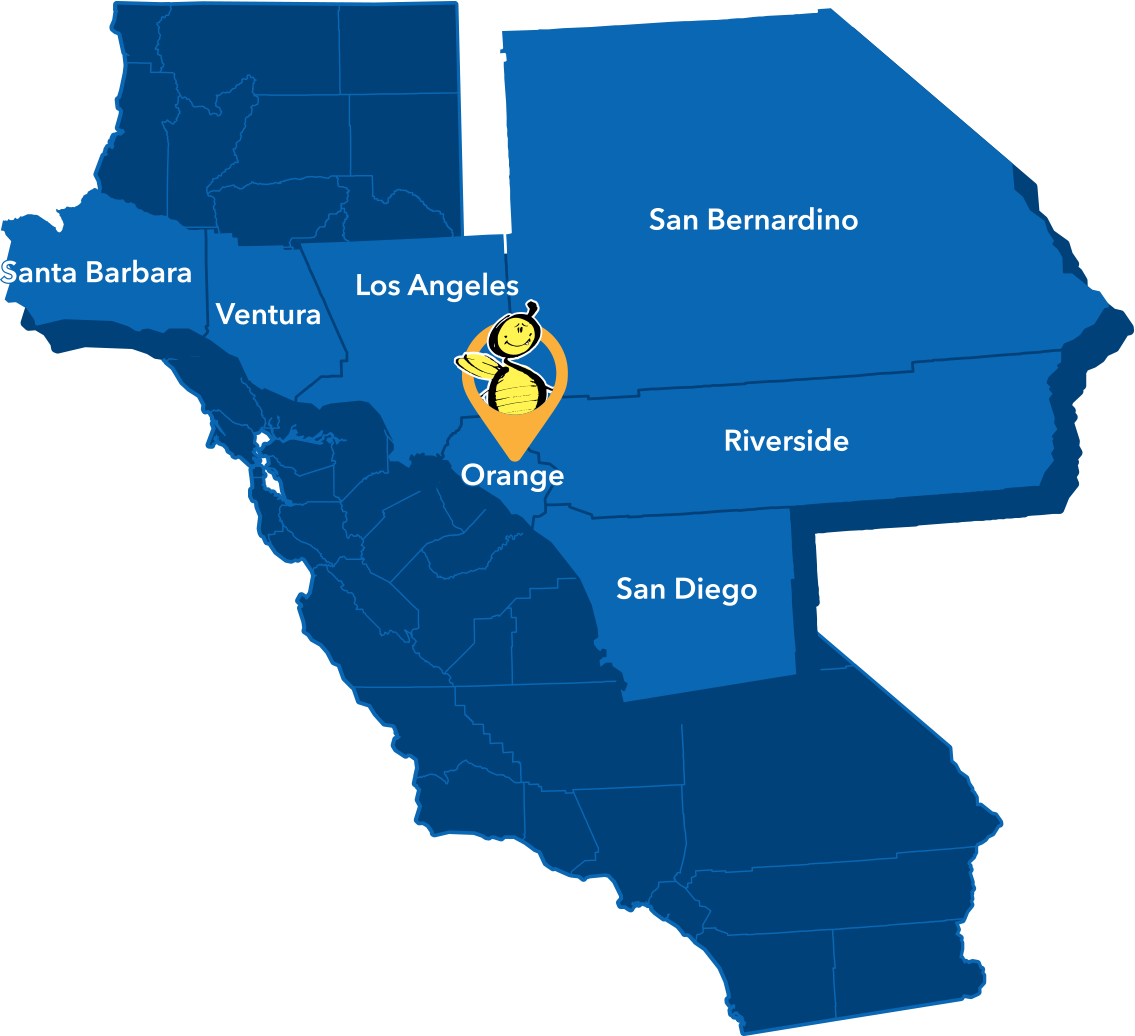 Eco-Friendly Treatments You Can Trust
It's hard to know which solutions for pest control in Stanton are best for your unique pest situation and your individual needs. If you're anxious about the safety of your home, family, and pets, you can lay those worries down when you work with the bugman. Our state-certified technicians are trained and experienced with administering eco-friendly and reduced-risk treatments to preserve your peace of mind and the health of your loved ones and our planet. Our treatments are meant to be gentle on what matters most to you while still being an effective solution to pest problems.
When you work with us, you can expect the following with your pest control in Stanton: 
A FREE detailed inspection to assess the state of your infestation
Reliable recurring treatments to keep bugs at bay
Assistance from state-certified technicians with years of industry experience
Only the best and most effective techniques and equipment
Our 100% satisfaction guarantee 
And more!
Same-Day Service for Speedy Relief
The longer you let pests run your house, the more damage they can do. If you want fast results, the bugman has you covered. Our same-day service and flexible scheduling means you'll never have to wait around for relief with our pest control in Stanton. What's not to love?