Same-Day Pest Control In Seal Beach
What kind of problem are you having? Select all that apply.
Save $50 On Pest Control In Seal Beach
Here in Southern California, pests are a big problem for homeowners. Rodents can destroy attics and walls, spiders can deliver dangerous bites and build unsightly webs, and bed bugs can rob you of sleep. It's time to tell these invaders to pack their bags! If you're ready for pest control in Seal Beach backed by 65 years of service, you're ready for the bugman. 
Our exterminators can handle any sort of local pest, including the following:
Image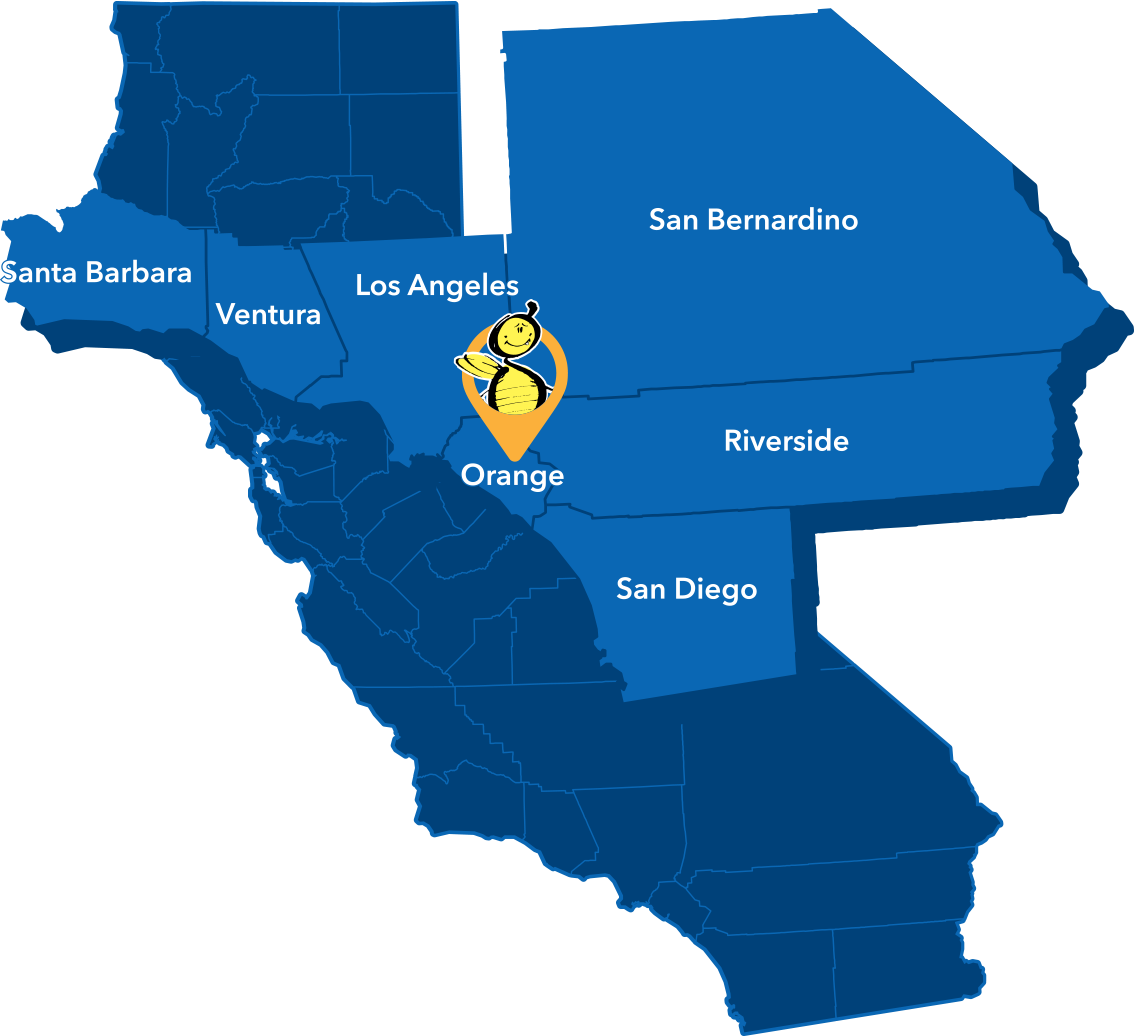 Guaranteed Relief from Pests
Your home's structure is one of the most important things you can invest in. To protect it from costly pest damage, look no further than the bugman. Our pest control in Seal Beach is designed to be straightforward, flexible, and hassle-free. Even better, our flexible hours and same-day pest control scheduling mean you'll get the service you need when you need it. 
When you work with the bugman, you can expect the following:
A FREE detailed inspection by one of our state-licensed exterminators in Seal Beach.
A tailored treatment plan made with your needs in mind.
Quarterly treatments to maintain a protective barrier in and around your home.
State-of-the-art equipment.
100% satisfaction guarantee on all pest control services!
Termite Control in Seal Beach
Are you worried about termite infestations damaging your Los Alamitos property? Don't wait until it's too late! Trust the experienced termite exterminator in Los Alamitos to take care of your problem today. Our family-and-pet-friendly termite treatments are safe and effective. Here are some reasons to choose our termite control service:
Ongoing termite control, monitoring, and prevention to protect your home all year round.
Comprehensive termite inspections to identify the type and extent of the infestation.
Over 65 years of experience serving Los Alamitos and the surrounding areas.
Los Alamitos, CA's warm climate creates a need for ongoing termite monitoring and protection.
Ant Control in Seal Beach
Are ants invading your home? Don't worry; the bugman is here to help! Our ant control services in Seal Beach are top-notch and specially designed to eliminate ants quickly and effectively. When you choose us, you can expect:
A thorough, free inspection of your home to determine where the colony is located.
A custom treatment plan tailored to your specific needs.
Advanced ant treatments and methods to completely eliminate the ant problem from your home.
Recurring services that keep ants from coming back!
Partnering with us means you can trust that your ant problem will be solved efficiently and effectively. Say goodbye to pesky ants and hello to a pest-free home with the bugman!