What kind of problem are you having? Select all that apply.
Pest Control in Menifee
At the bugman, we understand the unique challenges that Menifee, CA's climate presents when it comes to pest control. The beautiful weather and breathtaking scenery that make this area so desirable also create the perfect breeding ground for bugs. But fear not, our team of highly skilled exterminators is here to help. Whether you're dealing with spiders, rodents, termites, bed bugs, or any other critters, we have the expertise and state-of-the-art equipment to rid your home of unwanted guests. Sign up for our pest control in Menifee today to receive:
Exterminators with Expertise: Our highly skilled and state-licensed exterminators are dedicated to delivering exceptional service. With their extensive knowledge and training, they will eliminate any pest infestation with precision and care. You can trust our team to handle the job efficiently and effectively.
Same-Day Service: We understand that you want those pests out of your home fast. That's why we offer same-day service, ensuring that you receive the relief you deserve as quickly as possible. With our prompt and efficient approach, you won't have to wait long to reclaim your home.
Family-Friendly Treatments: Your family's safety is our top priority. That's why we use environmentally friendly products and methods that are effective in eliminating pests without posing any harm to you or your loved ones. Our treatments are designed to protect your home and provide a healthy living environment.
100% Satisfaction Guarantee: We are confident in the quality of our services, which is why we offer a 100% satisfaction guarantee. If you're not completely satisfied with our work, we will do whatever it takes to make it right. Your happiness is our ultimate goal.
Image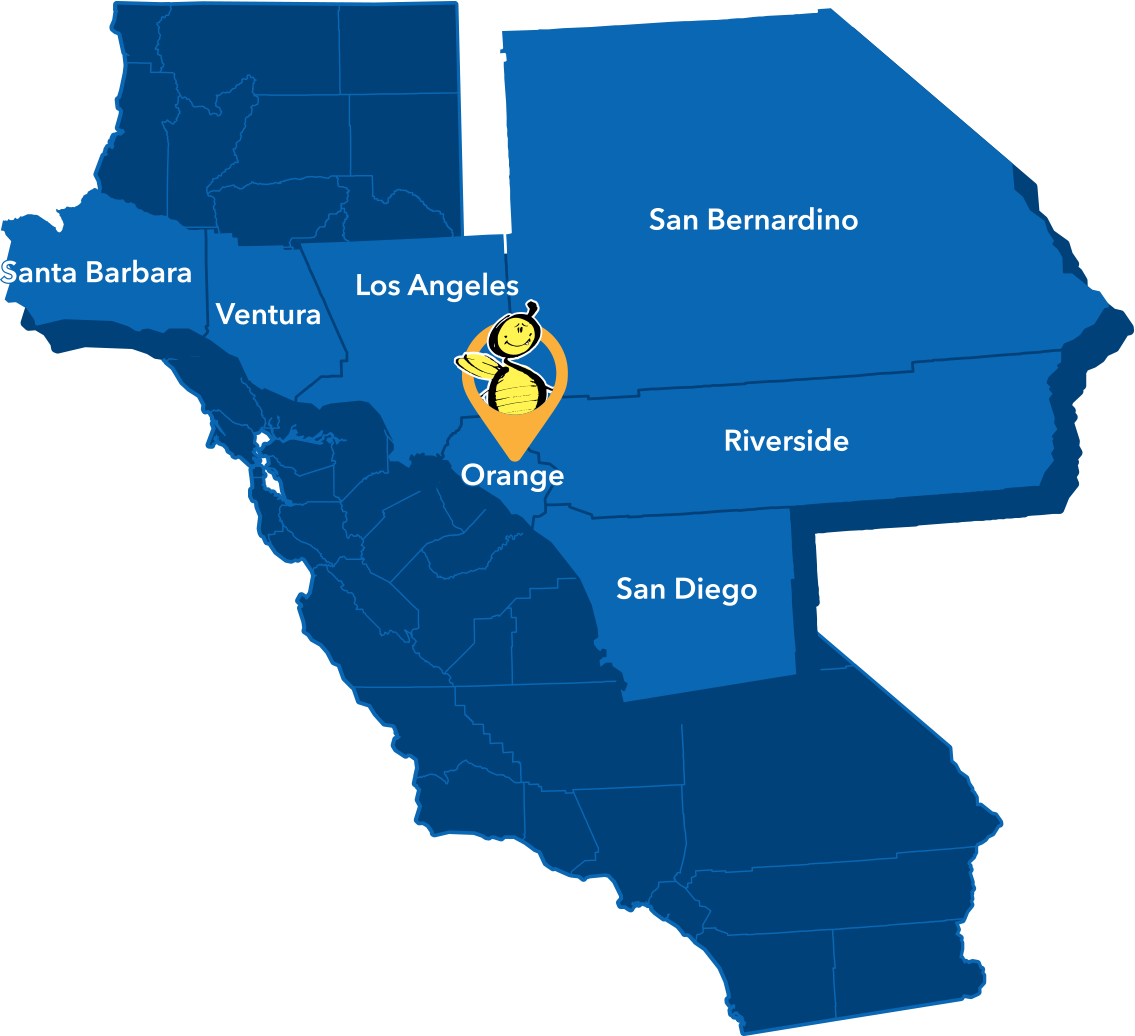 Unmatched Customer Service You Can Trust
When you choose us, you can expect nothing but the best. Our friendly and skilled technicians are highly trained and dedicated to providing exceptional service. They are state-licensed, certified, and continuously undergo training to stay up-to-date with the latest knowledge and methods in the pest control industry. Rest assured, your home will be in the capable hands of professionals who treat it like their own. Don't wait, call the bugman today for protection against:
Ants
Spiders
Bees
Bed bugs
Termites
Ticks
Wasps
Roaches
Hornets
Rats
And more!
Termite Exterminator in Menifee
Imagine the peace of mind that comes with knowing your home is safe from the inside out. Our highly skilled and knowledgeable termite exterminators in Menifee, CA are ready to tackle any infestation they come across. With over 65 years of experience under our belt, we have the expertise to provide you with the highest quality termite control service available. Here's what comes with our service:
Family and Pet-Friendly Treatments: Our treatments are designed to effectively eliminate termites while ensuring the well-being of your family and pets.
Unmatched Customer Satisfaction: Our commitment to excellence extends to our customer service. From flexible scheduling to providing detailed inspection reports, we go above and beyond to ensure you are happy with our service.
Experienced Termite Exterminators: With over 65 years of experience, we have honed our skills and knowledge to deliver top-notch service that exceeds your expectations.
Ongoing Termite Control, Monitoring, and Prevention
We don't just eliminate termites; we provide comprehensive long-term solutions. Our termite exterminators in Menifee will not only get rid of termites but also implement ongoing control measures to prevent future infestations. We offer monitoring services to catch any signs of termite activity early on and take preventive measures to keep your home termite-free.
Rodent Exterminator in Menifee
Menifee, with its unique city features, naturally attracts rats and mice. But worry not, because we are here to protect you and your home. Our ongoing rodent control service will provide you with the peace of mind you deserve. Say goodbye to sleepless nights and hello to a rodent-free sanctuary. Call our rodent exterminators in Menifee today for:
FREE rodent inspections by our licensed and certified exterminators.
Exterior rodent baiting to eliminate rodents from your property
Interior trapping to catch any remaining rats or mice.
Rodent exclusion methods to seal entry and exit points, preventing future problems.
Recurring or one-time service options to fit your needs.
Ant Exterminator in Menifee
Are tiny ants invading your home in Menifee? Don't let these common household pests ruin your peace of mind. With our same-day residential ant control in Menifee, you can trust our expert exterminators to swiftly get rid of these pesky intruders and restore harmony to your space. Here's what you get when you choose the bugman: 
Same-day service, ensuring that you won't have to wait long to enjoy an ant-free home once again.
A free, thorough pest inspection, identifying the source of the ant infestation and devising a targeted plan to eliminate them completely.
Family and pet-friendly ant control methods that are effective yet safe for your loved ones, providing you with peace of mind.
Recurring Treatments: To ensure long-term ant protection, we offer recurring treatments tailored to your specific needs. Our experts will create a customized plan to keep those pesky ants at bay for good.
A team of highly-trained and state-licensed exterminators. Our professionals are dedicated to delivering top-notch service, treating your home like their own.