Save $50 On Pest Control In Los Alamitos
What kind of problem are you having? Select all that apply.
Pest Control In Los Alamitos
Here in sunny California, our climate is perfect for insects and other pests to thrive—and to invade your home! If you need reliable protection from pests, look no further then the bugman for quality pest control in Los Alamitos. Backed by 65 years of experience, our techniques are designed to remove pests and prevent future invasions easily and efficiently. Our team of state-certified technicians is trained to give you the best service by personalizing treatments for your home's unique needs. 
Our pest control in Los Alamitos includes protection from:
Ants
Spiders
Bees
Bed bugs
Carpet beetles
Ticks
Wasps
Rats
And much more!
Image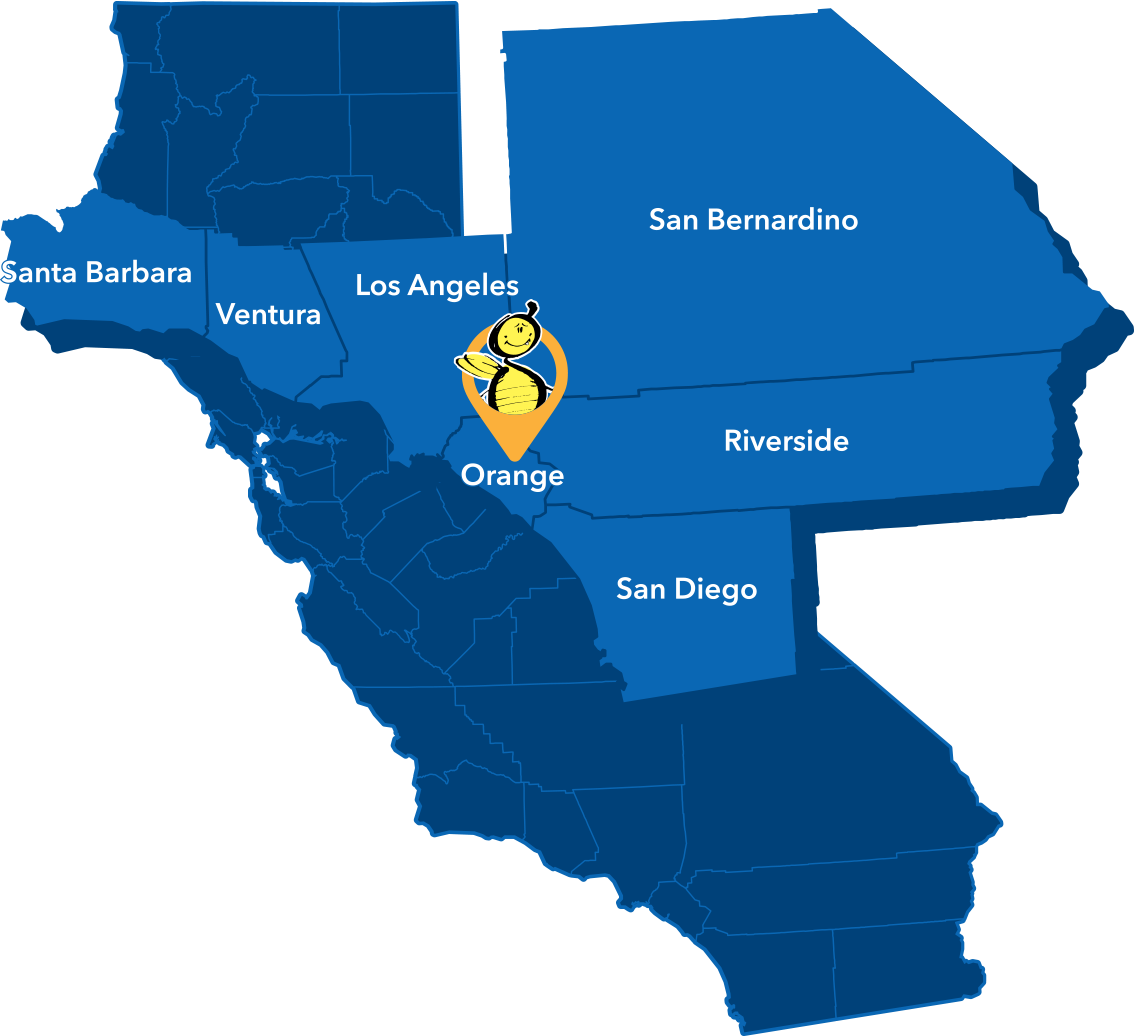 Convenient Same-Day Service and Scheduling
You've spent enough time spraying bug repellent and setting rat traps. If you're ready for pest control in Los Alamitos that works the first time, you're ready for the bugman. We prioritize your peace of mind and comfort when we work with you, which is why we offer same-day service and flexible scheduling so you're never left in a lurch waiting for pest control in Los Alamitos. Other perks of working with us include the following:
Free inspections
State-of-the-art equipment
Recurring treatments for full coverage protection
Friendly and personalized service
Family-friendly treatments
And more!
Guaranteed Pest Protection
Your family's safety is too important to trust just anyone with your pest control services. When you work with the bugman, you can rest easy knowing that we have been serving our SoCal community since 1958, and we don't take our commitment to providing pest control lightly. Our services are so effective that we guarantee them—if you experience any issues between scheduled treatments, all you have to do is let us know. One of our technicians will return in no time to set things right and give you back your peace of mind!
Termite Treatment in Los Alamitos
Termite infestations are one of the most expensive household pests, and they're a year-round threat in California. This means you have to be extra vigilant to protect your home and that includes incorporating termite treatment in Los Alamitos in your schedule. Keep an eye out for mud tubes, discarded wings, and hollow-sounding wood. If you notice any of these, give the bugman a call. We offer termite removal services that will make your home safe and keep it protected.
When you partner with our expert termite exterminators, we will: 
Assess your home's current condition with a

free inspection.

Create a

personalized treatment plan

for the best results.

Eliminate the existing colony

using fast and effective products.

Schedule annual inspections

to ensure termites don't come back.

Include our

termite protection plan

, which includes

free re-treatments.