The Best Pest Control In Laguna Niguel
What kind of problem are you having? Select all that apply.
Pest Control In Laguna Niguel
Pests can be sneaky, finding ways into your home that you might not even know exist. DIY treatments might offer temporary relief, but they fail to actually solve your problem, and allow pests to return. We understand the frustration that comes with a stubborn infestation, which is why we're proud to offer our neighbors quick relief with our Laguna Niguel pest control services. We provide protection against:
Ants
Bees
Bed bugs
Rats
Spiders
Wasps
And much more!
Image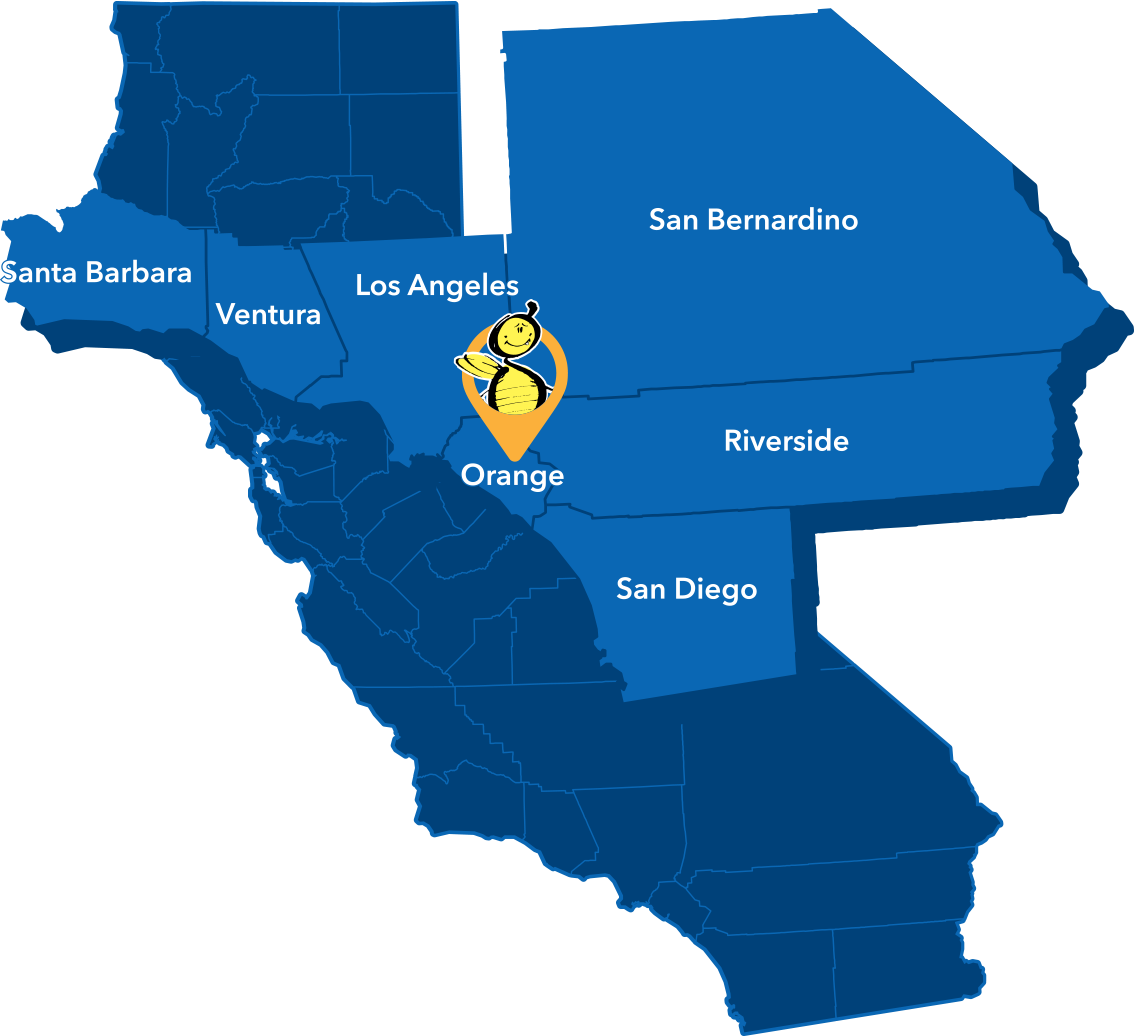 Fast, Effective Relief You Can Count On
When pests get in, you want them out. For the quick relief you deserve, we offer same-day service to get you on a path to a pest-free home. As a local business, we care about the wellbeing of you and your family, so we want to protect you and your home. Our pest control in Laguna Niguel includes:
A free home inspection, performed by one of our licensed inspectors to assess your pest problem.
Cutting-edge methods that are tough on pests, but safe for your family and the environment.
Friendly and skilled technicians who keep you informed and get the job done.
Our 100% satisfaction guarantee, so if you aren't satisfied with our service, we'll return to remedy the issue, free of charge.
SAVE $50 ON YOUR INITIAL PEST CONTROL FEE
Put Your Home in Capable Hands
Before they even step foot in your house, our Laguna Niguel exterminators are already familiar with whatever pests are lurking behind your door. They're locals just like you, giving them firsthand experience in battling with the same household nuisances. On top of that, our exterminators are also all state-licensed and certified. They attend annual training sessions to ensure their treatment in your home remains top-notch by using the best methods available. You can trust them not only to get the job done right, but also to answer all your questions.
Rodent Control In Laguna Niguel
Having rodents in your home can be stressful and uncomfortable. Fortunately, the bugman can help quickly get rid of rodents in your home! We offer rodent control in Laguna Niguel for fast rodent removal and long-term home protection.
Save $50 on Rodent Exclusion
Are you searching for recurring treatments to keep rodents out of your home year-round? If so, you've come to the right place! Our rodent exterminators thoroughly inspect your home and provide you with quick, effective rodent removal for your satisfaction!
Our rodent control in Laguna Niguel includes:
A free inspection of your home to ensure all rodents are accounted for.
Swift and effective rodent removal to guarantee your peace of mind.
Professional exclusion work to keep rodents out of your home for good.
100% satisfaction, guaranteed!
Rodents can cause extensive damage to your home and spread dangerous diseases, so don't wait to get rodent control!
Termite Treatment In Laguna Niguel
When termites enter your home, they begin to chew away at your home, causing structural damage that can prove costly to repair. Luckily, the bugman is here to prevent further damage and to save you money. We offer termite control in Laguna Niguel to get rid of termites fast and keep them out of your home for good!
Our termite control in Laguna Niguel includes:
Professional service conducted by a highly trained technician.
A free termite inspection to determine the degree of your infestation.
Family-friendly treatments that will get rid of termites quickly and effectively.
Free retreatment if you are not 100% satisfied with our initial service.
Save $100 on Termite Control
Keeping your home protected from termites should be as stress-free and as affordable as possible. For more affordable termite treatment, we offer $100 off termite control services in Laguna Niguel and provide flexible scheduling to ensure you receive service that's professional as well as cost-effective. Our technicians are state-certified and frequently attend intensive training sessions in order to provide you with top quality service for every home visit!