Top-Rated Pest Control In Laguna Beach
What kind of problem are you having? Select all that apply.
Pest Control In Laguna Beach
We've been providing pest control in Laguna Beach since 1958, so there's nothing we haven't seen. That means matter how daunting your pest problem may seem, we've got it covered! Our family-friendly treatments and knowledgeable experts will get things done right the first time, letting you get back to living pest-free.
With our Laguna Beach pest control, you'll be protected from:
Ants
Bed bugs
Bees
Carpet beetles
Rats
Spiders
Ticks
Wasps
And more!
Image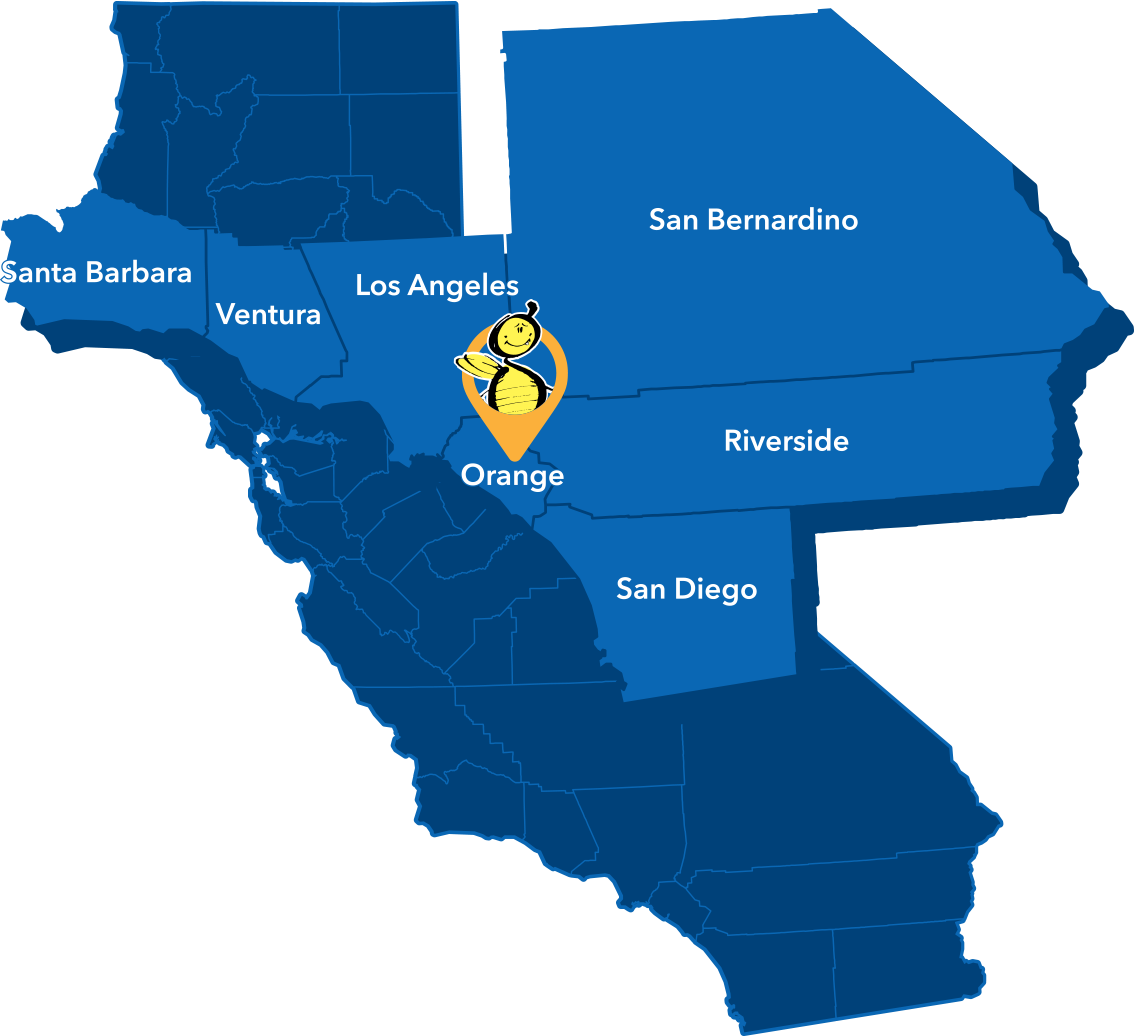 Save $50 on Pest Control in Laguna Beach
Here at the bugman, we're dedicated to giving families just like yours the relief from pests you deserve. Now, when you sign up for our exceptional pest control in Laguna Beach, you can save $50 on your initial fee! Check out our other Laguna Beach pest control coupons for even more ways to save.
Reliable Pest Treatments for Long-Term Relief
DIY treatments may seem tempting, but they don't actually get the job done. Rather than getting to the source of the issue, they only provide temporary relief. The only way to truly remedy your pest problem is professional pest control in Laguna Beach. When you trust the bugman, we'll eliminate pests while also safeguarding your home for the future. You can expect our Laguna Beach exterminators to:
Thoroughly inspect your home, looking for signs of pest activity.
Determine what type of nuisance has found its way inside.
Work with your schedule to find a treatment time that works.
Use effective, family-friendly products that pack a punch but are safe for your loved ones.
Perform recurring treatments that keep pests at bay on a monthly, bi-monthly, or quarterly schedule.
Same-Day Pest Service for Speedy Relief
We don't make you wait to get rid of pests when they're wreaking havoc in your home. Instead, we offer our same-day Laguna Beach pest control services! All you have to do is give us a call and we'll be there the same day you spot ants in your kitchen or are bombarded by bees in your yard. We also offer flexible scheduling options, so you can choose what works best for you. Sign up for our pest control package today and reclaim your home!