Top-Rated Pest Control In Fountain Valley
What kind of problem are you having? Select all that apply.
Pest Control In Fountain Valley
One of the downsides to living in beautiful California is pests. Our climate can host a variety of pests—many of which will enter your home at the first opportunity, causing damage to your health and peace of mind. If you're struggling with pests, the bugman has your back. We have over six decades of experience providing pest control in Fountain Valley, and today we want to help you take back your home from unwanted houseguests. We can treat for a variety of pests:
Ants
Spiders
Bees
Bed bugs
Carpet beetles
Ticks
Wasps
Rats
And many more!
Image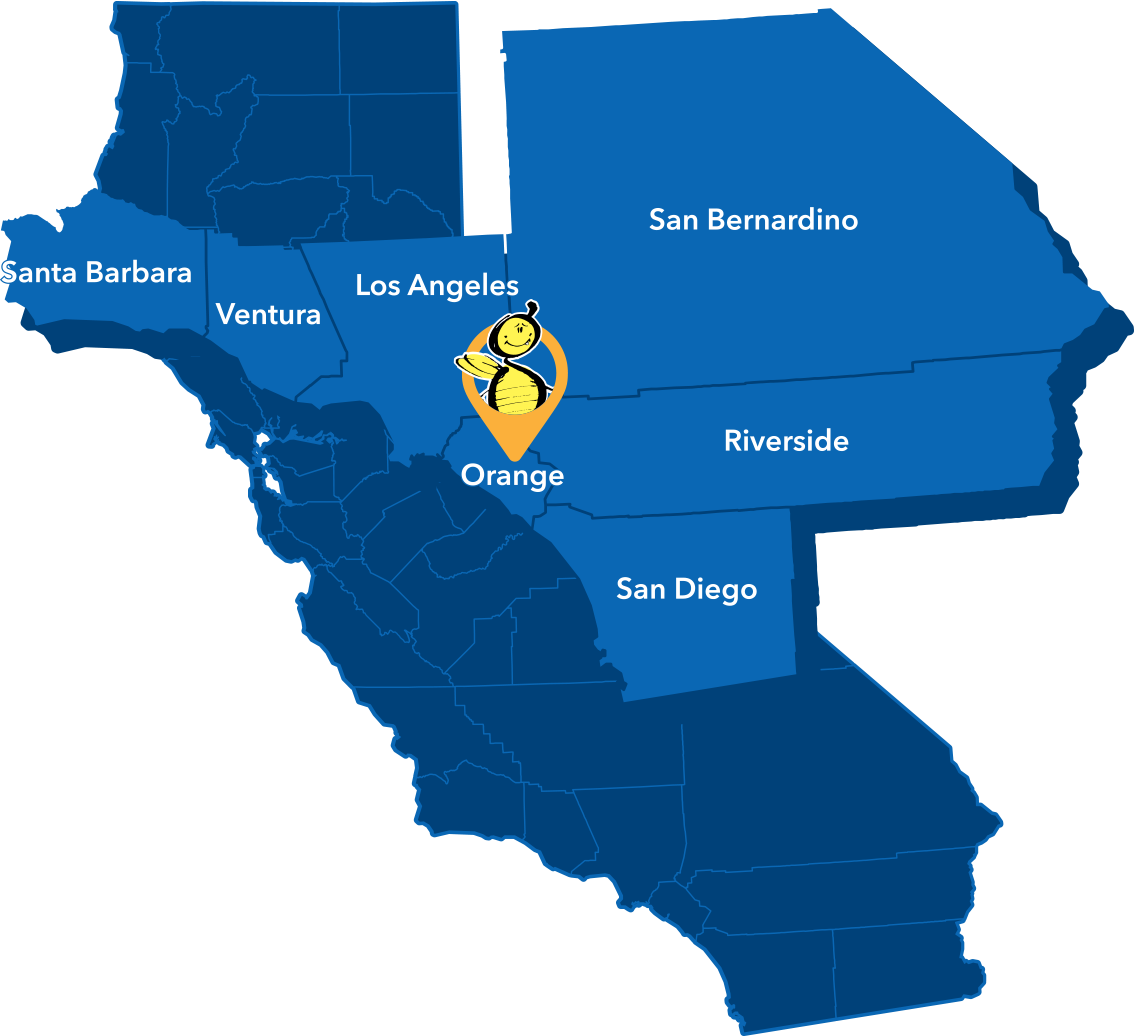 Pest Control from the Experts
Pests can be a pain to remove on your own. Bed bugs are capable of burrowing deep into mattresses and furniture, making them hard to spot and treat. Rodents and termites can make a home in your walls, and many venomous spiders can be dangerous to try to remove on your own. But don't stress—the bugman has it covered. When you partner with us for pest control in Fountain Valley, you can expect top-notch service:
First, one of our state-licensed Fountain Valley exterminators will perform a thorough inspection of your home to identify your pest problem and determine a course of action
Next, you'll get a personalized treatment plan made to meet your home's unique needs
Throughout the process we'll use our state-of-the-art equipment to get rid of pests quickly and effectively
We'll also provide recurring follow-up treatments to keep pests gone—for good!
You'll Be Pest Free—Guaranteed!
You've wasted enough time and DIY and store-bought treatments that don't get the job done. If you want Fountain Valley pest control you can rely on, you want the bugman. Not only have we been in the industry since 1958, but we're so sure that you'll be satisfied that we offer a satisfaction guarantee: if your pests return between treatments, just let us know and we'll be back to set it right. That's the peace of mind you deserve.