Same Day Pest Relief In Corona
What kind of problem are you having? Select all that apply.
Pest Control In Corona
Rodents and termites can do expensive damage to your home in a matter of days, and mosquitoes, fleas, and biting pests expose you and your loved ones to a variety of dangerous illnesses. But lucky for you, the bugman can tackle them all with our pest control in Corona! We treat for a number of local pests:
Ants
Wasps
Spiders
Ticks and fleas
Carpet beetles
Rats
Bees
And more!
Image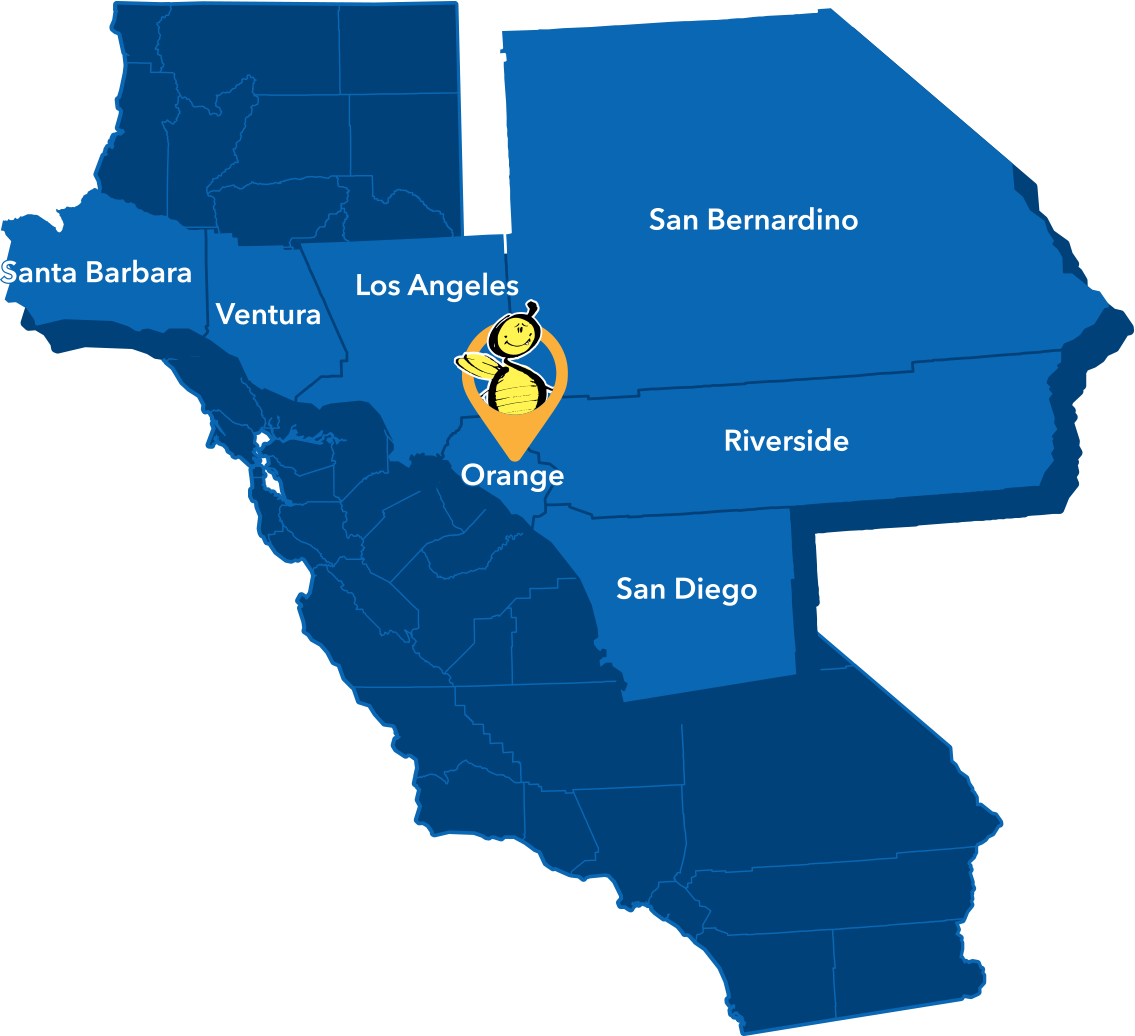 Quality Service with FREE Inspections
You don't want to trust just anyone with pest control in Corona. While there are a lot of  companies out there who offer Corona pest extermination, there's no one else like the bugman. As a locally-owned-and-operated business, we provide ourselves on offering pest treatments in Corona that is tough on bugs but safe for you and your loved ones and pets.
When you partner with us, you can expect the following:
A FREE inspection by one of our state-certified Corona exterminators 
Same-day service and scheduling to fit your busy life
Recurring treatments to keep bugs gone–for good!
Save $50 on Pest Control Today!
Pests are stressful enough without the stress of emptying your wallet on top of everything else! Here at the bugman, we believe in providing quality Corona pest control at an affordable price. When you sign up with us as a new customer, you can save $50 on your pest treatment in Corona! 
Trust in 65 Years of Experience
Pest control is a complicated business. Every home has unique needs, and every pest problem requires a unique solution. Store-bought solutions and DIY tricks might be tempting, but many of these fast-fixes do little more than delay the problem—and the worst of them can even put your and your loved ones at risk! With the bugman, you'll have the reassurance of over six decades of experience in Corona pest control backing all of our services. Don't let bugs stress you out. Call us today and view our pest packages to take back your home!
Termite Treatment in Corona
Have you heard scratching or rustling behind your walls? Have your floorboards begun to buckle? Do your doors and windows not close as tightly as they used to? If so, your home may be suffering from a termite infestation! Among nature's most destructive pests, termites cause well over $5 billion worth of home damage each year. Given their voracious appetites and propensity for destruction, you need a pest control company who won't take even a small infestation lightly. Here at the bugman, our termite treatment in Corona is exactly the comprehensive service that you need to keep your home off the menu all year!
Our termite treatment service includes:
A no cost termite inspection

from an experienced and trained exterminator. 

A customized termite removal and prevention plan

that we'll design around your unique needs. 

Comprehensive protection

from both drywood and subterranean termite varieties. 

Free re-treatments

if termites return between your scheduled inspections.

Flexible scheduling

to accommodate your busy life. 

Our complete satisfaction guarantee. 

And much more!
Rodent Control in Corona
A rodent infestation isn't just unsettling, it puts you and your family at risk. Rodents can carry pathogens that cause disease as they settle into your walls, scavenge around the kitchen for food, and shred paper and cotton to nest. Their strong survival instincts make them impossible to eliminate without professional help. If you suspect a rat or mouse infestation, the bugman can help with rodent control in Corona to make sure they're less likely to return. Our team has over 60 years of experience with rodent removal and expert advice on prevention that will give you long-lasting results.
When you call the rodent exterminators at the bugman, you can expect: 
A comprehensive free inspection

to identify rodent activity.

Friendly, knowledgeable exterminators

who are happy to share their expertise.

Rodent removal

using top-notch trapping methods.

Exclusion treatment

that seals off entry points so mice and rats don't return.

Flexible scheduling & same day service

so you get relief as soon as possible.