Family-Friendly Pest Control In Ventura
What kind of problem are you having? Select all that apply.
Pest Control In Ventura
Sunny California offers a lot to its residents - warm weather, lots to do and see, and beautiful scenery. Unfortunately, it's also the perfect environment for pests to live and thrive. You shouldn't have to worry about unwanted bugs in your home. That's why the bugman is dedicated to keeping our neighbors like you pest-free, so you can enjoy the place you live! Our Ventura pest control treatments include:
A thorough evaluation by one of our state-licensed professionals
A treatment plan custom to your home and your needs
Unmatched customer service from our team of experts
Our 100% satisfaction guarantee ensuring you are pest-free for the long term!
Image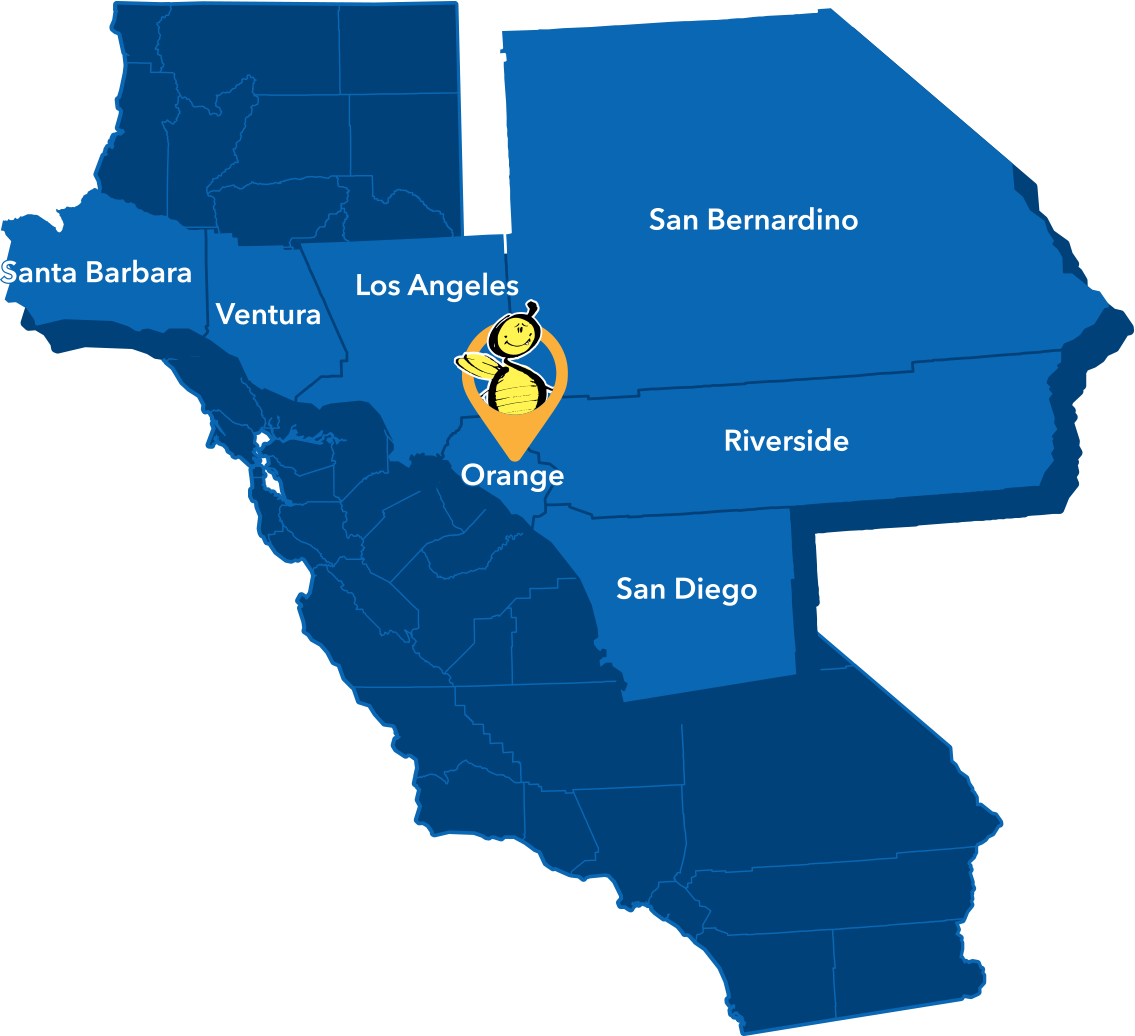 Locally Owned and Operated for 65 Years
We've been keeping homes just like yours pest-free since 1958. As a locally and family-owned business, we share the same values you do - keeping our family safe! We live and work in the same communities that you do, so when you choose us for your pest control in Ventura you can rest assured knowing we'll treat your home with the same respect and care that we do our own. Experience the bugman difference today!
Save Money with Our Special Offers!
The only thing better than a pest-free home is saving money to have one! the bugman is proud to offer effective yet affordable pest control in Ventura. When you sign up for pest control, you can get up to $50 off your initial service today! Don't wait to get the relief from pests that you deserve. Learn more about our special offers and get your free inspection.
Termite Treatment In Ventura
Termites often cause large amounts of damage before homeowners even know they have an infestation. In fact, termites cause over $5 billion in damages every year to homes across the country. While that's a scary statistic, it's easy to protect your home with our termite control in Ventura. Whether you have a current termite infestation or want to prevent one from ever starting, we have the solution for you!
Our termite treatment in Ventura includes:
A free termite inspection to determine the extent of current termite activity.
Customized treatment based on our findings and any concerns you may have.
Complete eradication of termites using products that are proven to work.
Free re-treatments if termites make a comeback between annual inspections.