Same-Day Pest Control Services In Cypress
What kind of problem are you having? Select all that apply.
Pest Control In Cypress
Whether you're battling a current pest infestation or want to prevent one from happening to begin with, we've got exactly what you need. Our exterminators in Cypress are the best of the best, and are equipped with the most advanced products on the market, allowing them to make pest problems a thing of the past.
Our Cypress pest control will keep you protected from:
Ants
Bed bugs
Bees
Carpet beetles
Rats
Spiders
Ticks
Wasps
And more!
Image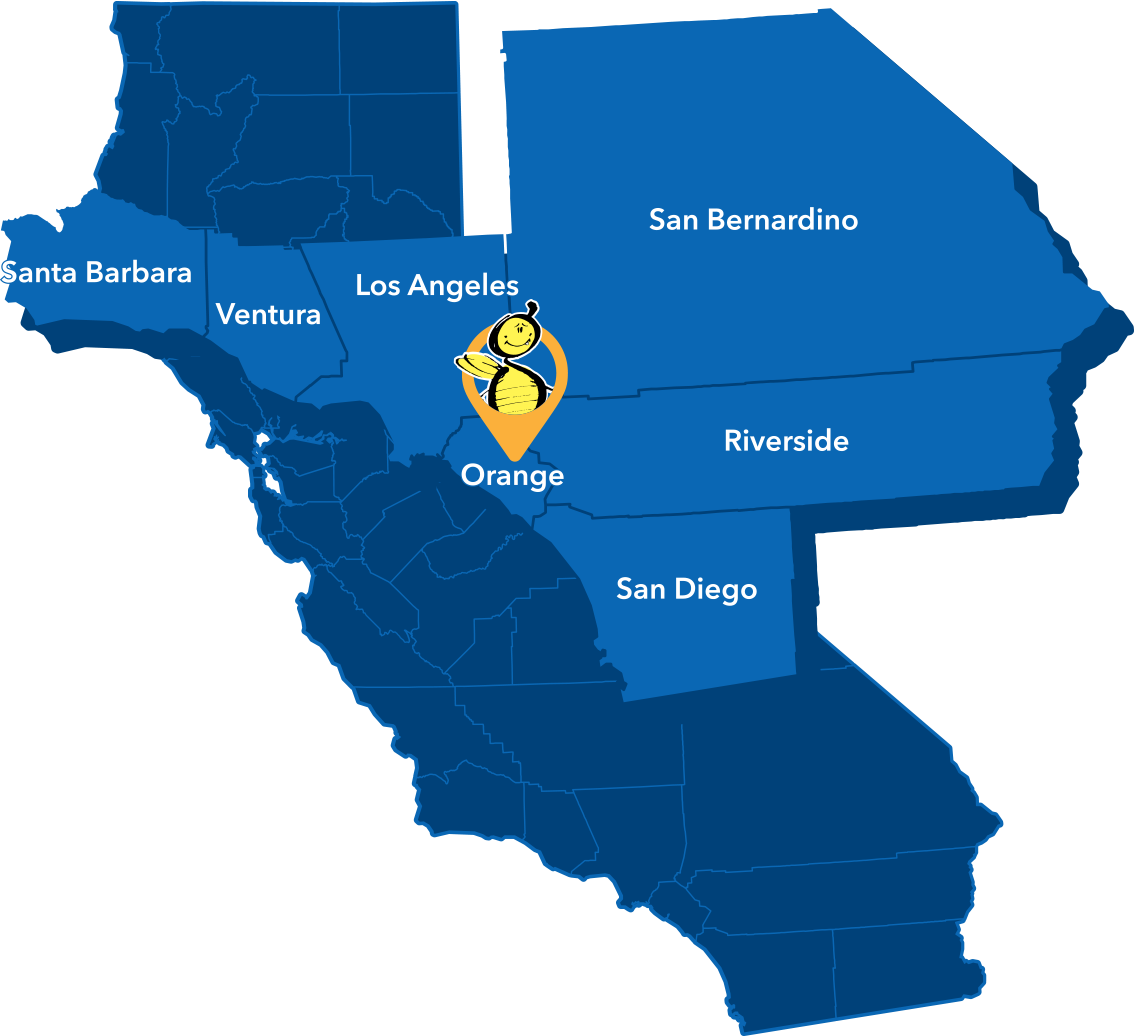 Professional Treatment for Guaranteed Results
When pests move in, they can disrupt your daily life and make it difficult to feel at home in your own space. That's why we're dedicated to providing the best pest control in Cypress, so you can get back to normal without worrying about creepy crawlies. Even better, you don't have to lift a finger—leave all the hard work to us! When you choose the bugman, our Cypress exterminators will:
Perform a thorough inspection of your home to assess your current pest problem.
Use the best products and techniques available to efficiently eliminate pests.
Complete recurring treatments that work for your schedule, ensuring pests don't return.
Address all your questions and concerns, keeping you in the loop the whole time.
Kick out pests, giving you back your home.
Service on Your Schedule
Having a pest infestation is irritating enough, which is why we do our best to keep our Cypress pest control as hassle-free as possible. That's why we offer flexible scheduling, so you can get treatment when it's convenient for you. We even offer same-day services, so you never have to wait while pests wreak havoc on your health and home.
Save $50 on Pest Control in Cypress
We believe that great pest control in Cypress shouldn't break the bank, which is why we keep our prices as affordable and reasonable as possible. We also love to offer our customers great ways to save! Right now, when you sign up for our Cypress pest control, you'll save $50 on your initial fee! If you're searching for more deals, check out our pest service packages page.
Termite Treatment In Cypress
Homeowners can fall victim to all sorts of pests here in CA, but few are as dangerous to your home and finances as termites, which are capable of causing hundreds of thousands of dollars in damages. If you're ready for comprehensive termite protection, look no further than the bugman for termite treatment in Cypress. We're proud to staff a team of highly trained exterminators with years of industry experience. Our high standards have made the bugman the go-to company for termite control since 1958.
SAVE $100 ON TERMITE TREATMENT!
When you partner with us, you'll get the following from your termite exterminator in Cypress:
A FREE termite inspection to identify the type of species you're facing.
A customized treatment plan to eliminate them quickly and safely.
Flexible scheduling to work around your busy life.
Guaranteed protection—if termites return, you get a free re-service!
Save $100 on Your First Termite Treatment
As a locally-owned pest control company, our team at the bugman strives to provide our community with the best possible experience when they choose us for termite treatment in Cypress. In addition to providing service that is family-friendly and backed by our reliability guarantee, you can also save $100 on your first treatment if you call today! 
Rodent Control in Cypress
Rodents are prone to leaving a mess behind everywhere they go, and especially anywhere they call home. With our rodent control in Cypress, you can avoid the dangers rats and mice cause which include structural damage and even electrical fires if they chew through any wires. They can also aggravate allergies and asthma, and carry multiple diseases that could affect your family and pets. The best way to protect your home and family from rodent infestations is professional rodent control. At the bugman, we've got rodent removal down to a science with 65 years of experience. 
When you call the expert rodent exterminators in Cypress, you can expect:
A free evaluation

from our rigorously trained technicians.

Practical expertise

on how to prevent future rodent infestations.

Complete removal

of these pests with eco-friendly products.

Exclusion work

that keeps rats and mice out in the long run.

Same day service

on weekdays when you call before noon.